L Lawliet
Administrateur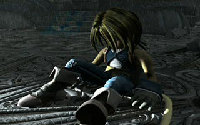 Hors ligne



Inscrit le: 28 Juil 2008
Messages: 40

Posté le: Lun 28 Juil - 21:35 (2008)

 

   Sujet du message: Alliance Story

---

Welcome to all and all, alliance Story has just opened its doors in this day of July 28th in the year of favour 2008, the day of the opening of the world precisely. Nowadays, we are all in few well classified loan and we like to play in peace with other players and we are especially peaceful orders. The world has therefore just started and we search of alloy for it close properly to us and to play together and earned by peaceful power and commercial in this vast world number 4 that we discover at present even, chase it in different classification, distance between inflexibilities and mining. Alliance nice enters which helps people and without hearts which want to become leader of the classification with an only and only sentence: " All devastated on our passage to guarantee us an enormous win! " We are rather the type to help people of our most possible for their guarantee a wonderful rise.
Such is our currency: Entre-aide / honour / job / fidelity
_________________
God wrote:

Citation:

@LaPin, Constitution of no-life, and overnight become the opposite, practically anti pc, why not. Your mood sometimes fun, sometimes of crazy left me perplexed more than once. Good chance Checkmate ' in life.